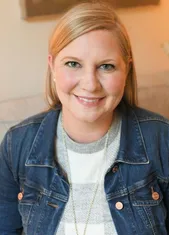 As a Licensed Clinical Mental Health Counselor and certified Perinatal Mental Health provider, my passion lies in helping women and their families live a life of purpose and fulfillment. In our lives we are faced with challenges that can sometimes stand in the way of the life we want to live. I am here to work with you on topics related to anxiety, depression, infertility, postpartum/perinatal mood disorders, parenting, relationship building, divorce and life transitions.
As my practice has evolved I have recognized a need for couples to have a safe space to plan and work together toward a common goal. I work with couples preparing for to be new parents on what to expect and how to safe guard their relationship. I also work with parents who have decided that their marriage has come to an end but recognize the extreme importance of positive co-parenting in the lives of their children.
I received my Master of Arts in Counseling from Wake Forest University and a Bachelor of Arts in Communication from Appalachian State University. As I have transitioned through different phases of my life, I have grown to see the need and value in having additional support. As women and as parents we fill many roles and it is easy to feel that we are not meeting expectations. My goal is to support you in a safe, understanding space, where we can work together towards your optimal emotional health. My counseling theories of choice are Cognitive Behavioral Therapy, Person-Centered Therapy, and Solution Focused Brief Therapy. Regardless of theory, you are the most important person in the room and I will always work to meet your specific needs.